HM Hospitales
At HM Hospitales, we do whatever it takes to treat patients with excellence.
HM Hospitals is based on the principles of complete and excellent care quality with personalized and human multi-disciplinary service. Being familiar with the patient's experience is crucial for achieving these objectives.
Achieved goals
Has 10 active campaigns in all of the group's hospitals.
More than 70,000 registered opinions with high-value content and statistics.
Direct contact with patients with negative opinions so that they feel that their complaints are addressed.
Shared one unique number, the NPS, throughout the entire organization.
Guided HM Hospitals toward the most important thing: their patients.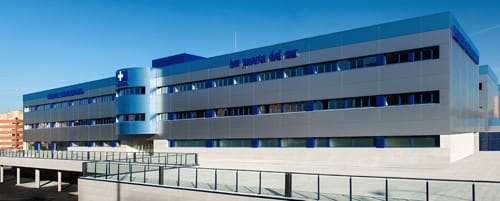 A network of premium-class medical centers in the communities of Madrid and Galicia.
HM Hospitales was founded in 1989 by Dr. Juan Abarca Campal, their current president, with the goal of implementing his interpretation of medicine–safe and high-quality for the patient and the doctor–in a new private healthcare model.
HM Hospitales has 9 hospitals, 3 comprehensive centers and 14 polyclinics that employ more than 4,000 people and handle than 2 million medical visits, 260,000 emergencies, 46,000 admissions, and more than 6,000 births.
At HM Hospitales, we do whatever it takes to treat patients with excellence.
Care quality as a key factor
To that end, it is essential that the patient feel that they are in the hands of the best professionals that provide them with the best possible treatment and have the best technology. The sum of these factors will make the patient have an opinion about the hospital that is important to determine as soon as possible.
To that end, HM Hospitales decided to use the Net Promoter Score (NPS) system to gauge the experience of their patients during certain points of contact with hospital professionals.
HM Hospitales was one of the first Spanish groups to adopt the NPS metric as a reference indicator of their patients' satisfaction.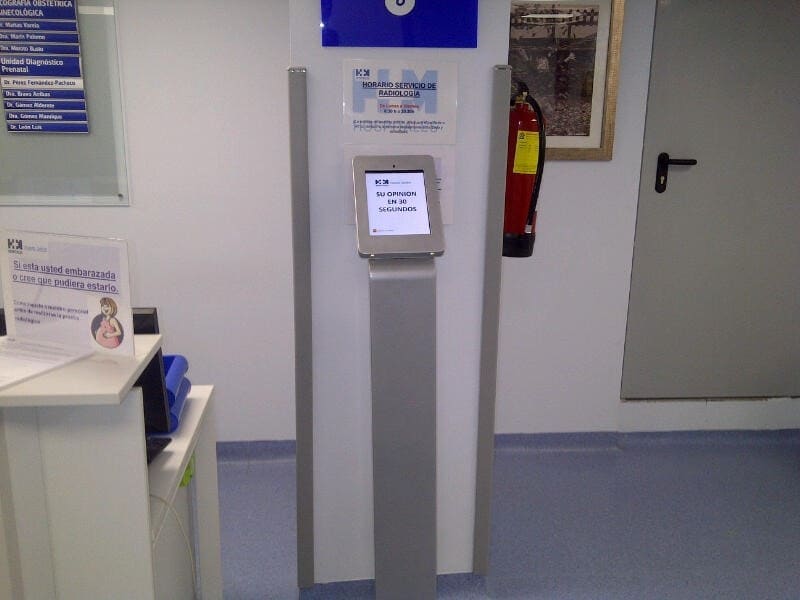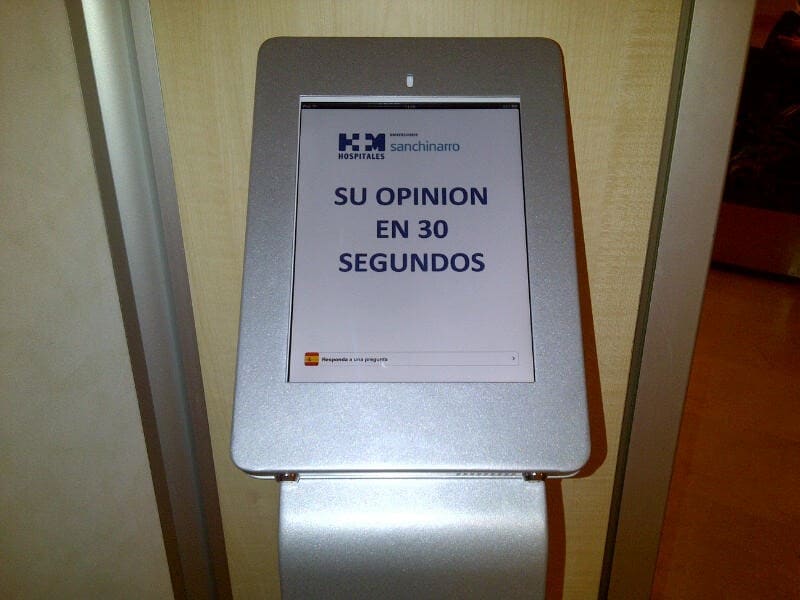 How the NPS system was implemented in HM Hospitales.
HM Hospitales prioritized their need to gauge the experience of patients at the door of the emergency care department and with a real-time opinion that allows them to obtain information about how the department is doing as soon as possible. Furthermore, they wanted the survey to be as brief as possible but always provide the option to freely submit an opinion with open-ended questions.
iPads were installed in strategic locations so that the patient can rate their experience and leave any comment. Later on, the hospitalization, image diagnostics and outpatient consultations departments began to be covered via the e-mail channel.
To that end, an interface with HM Hospitales' hospital management system was developed with the goal of fully automating the creation of NPS surveys.
Opinat & NPSense
Consulting, Training, Voice of the customer Listening, Implementation and Specialized Software in Net Promoter® System.