SEUR
Express national and international delivery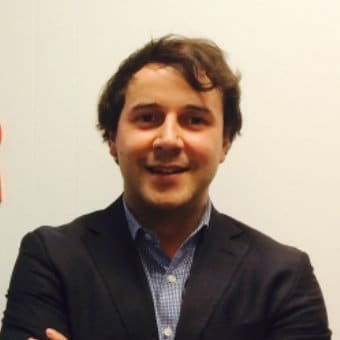 Thanks to the NPS® method, we know what our customers are saying about our services, and it helps us to improve them.
Achieved goals
Seur has a ratio (a single figure) that tells them the level of satisfaction that their customers have with their services.
They follow the development of the NPS® over time as they roll out improvements that customers themselves request through Opinat.
It allows them to use the customer's voice as a basis for their improvement plans.
They share the NPS® with Seur's management with the goal of creating an NPS culture from the ground up.
They use our operators to make personalized calls to customers, only asking two questions.
Leaders in national and international express delivery solutions
The leading parcel delivery company in Spain
SEUR is committed to quality, innovation, and a dedication to staying close to their customers. In their improvement program, they opted to use the Opinat platform, using the Net Promoter® Score to determine their customers' evaluations and opinions regarding their online and offline services.
Our customers' experience is a key element for our organization. By communicating with customers, we manage to turn them into loyal brand ambassadors
The customer as the main focus.
We begin our NPS® program with a rating of the website. Afterwards, we extended it to the entire organization with the goal of evaluating the experience of our customers and hearing directly from them on what we are doing right and what we need to improve. Likewise, Opinat allows us to reply to negative opinions in real time.
SEUR has deployed the NPS® in their franchise network, aiming to have the ability to compare different results and better understand the drivers that make customers better value their services.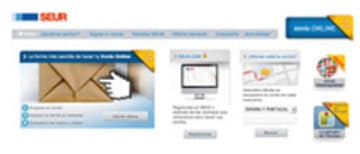 The NPS® question on SEUR's website.
As a first step, SEUR–using Opinat Link–incorporated the NPS® question into their website with their same style by using Opinat's integrated system. Whenever customers answer, all the information is immediately available in real time on Opinat.com. If the responses range from 0-6 (critical customers), customers can choose one or several reasons for their dissatisfaction and/or leave comments. IT department staff immediately contact the customer to thank them for their opinion and explain to them what they will do to improve according to their comments.
Thousands of companies around the world use NPS® as a management system that allows them to determine, at any time and in real time, the extent to which we are giving our customers what they want and turning them into loyal customers. And the most important reason: Why.
'As a system that is shared across the entire company, the NPS® helps us focus our organization on the customer. Our goal is for the entire corporate culture to focus on fostering loyalty among our customers and have them directly recommend us.'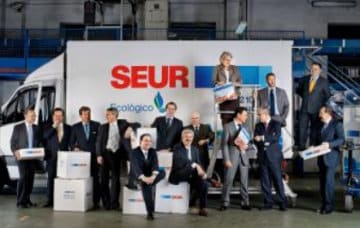 Extending NPS® throughout the entire organization.
Seur has extended the NPS® method throughout their entire network of franchises to measure the loyalty of their customers at a global scale and to conduct internal benchmarking that allows them to determine what they are doing right and what they could improve across the various offices, thereby generating interesting group synergies.
To that end, they use Opinat products such as Opinat Call or Opinat mail, aimed at reaching the greatest number of customers and being able to 'tie up all loose ends' by serving their critical customers and analyzing the causes of their dissatisfaction in real time. Only then can the benefits of the NPS® method–more customers and greater loyalty–be obtained.
Opinat & NPSense
Consulting, Training, Voice of the customer Listening, Implementation and Specialized Software in Net Promoter® System.